GENESIS DOWNTOWN IS NOW OPEN IN THE DAG AUTOPLEX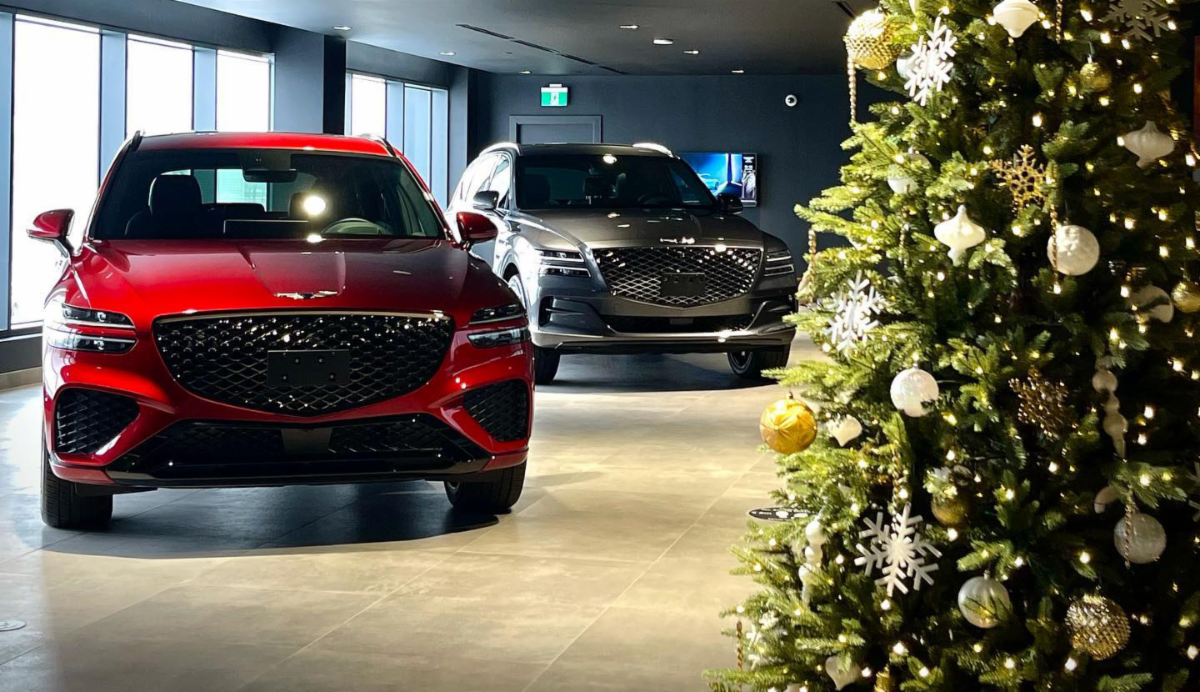 Genesis Downtown is proud to announce our expansion into the DAG Autoplex. Our second boutique location offers additional showroom space for our guests to enjoy Genesis Motors' rapidly expanding lineup of luxury cars, SUVs, and soon, Electric Vehicles. The Autoplex is located just around the corner at 79 East Don Roadway, with our new showroom on the fourth floor above the new Downtown Hyundai. Our Boutique on Queen Street East remains open for your convenience.

The Autoplex is part of the new Riverside Square district, the first of its kind in North America. Our dealerships anchor this exciting mixed-use development, which will include nine-hundred new residential units, as well as street level retail shops and public space. Parking and service facilities are located below-grade for a beautiful, pedestrian-friendly streetscape.

The Autoplex has been years in the making, and the team here at Genesis Downtown and Downtown AutoGroup are excited to welcome you and show you how You are what drives us.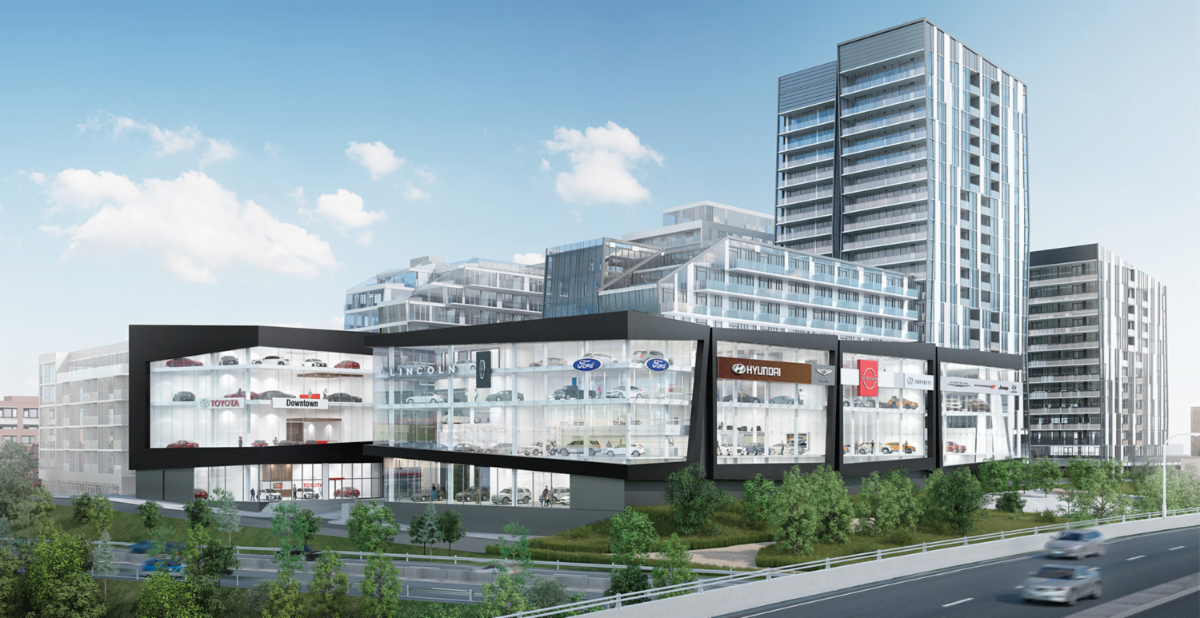 DOWNTOWN AUTOGROUP SUPPORTS WOMEN'S COLLEGE HOSPITAL THIS HOLIDAY SEASON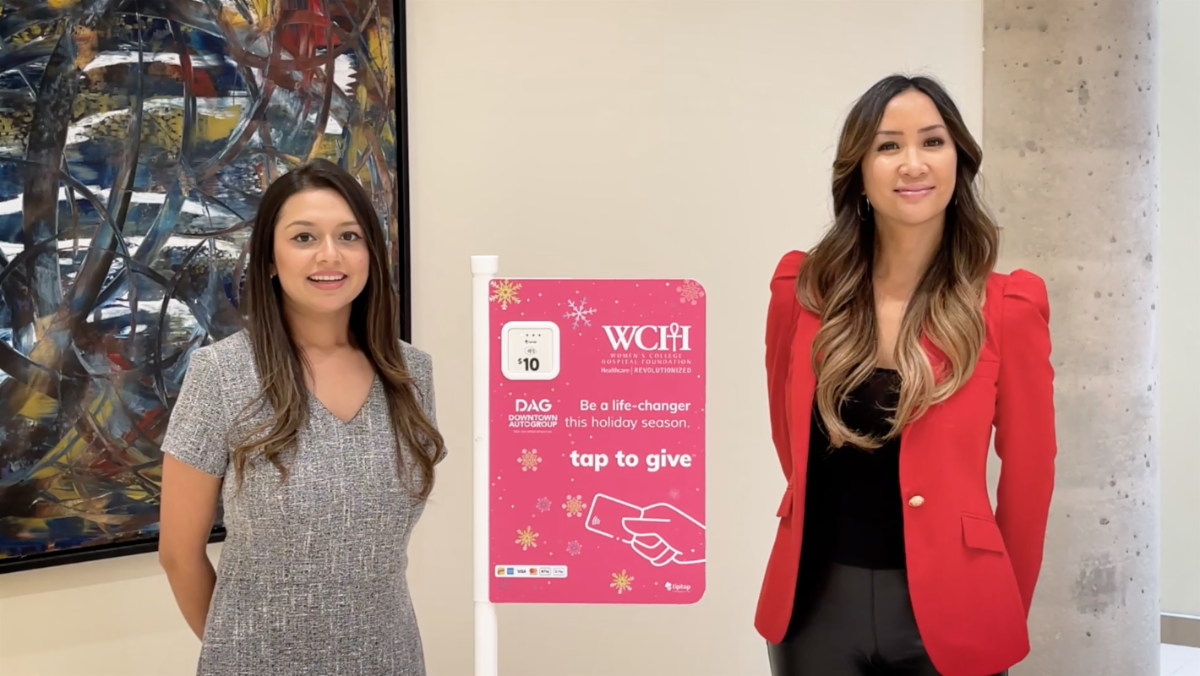 Downtown AutoGroup is a proud sponsor of Women's College Hospital Foundation. From December 1 - 31, Downtown AutoGroup will be raising crucially needed funds for WCHF via TipTap, which will help support the hospital's most urgent priorities. TipTap is a giving device that accepts touchless payments and will be placed at the main reception desk at each of our ten Downtown AutoGroup dealerships. Downtown AutoGroup will be matching your generous donations this holiday season, so help us support Women's College Hospital's programs with your $10 TipTap donation. To learn more, or to donate from your computer or smartphone, visit
www.womenscollegehospitalfoundation.com.
To our Downtown AutoGroup Community,

As I reflect on 2021, I am heartened at the resiliency and kindness of our Downtown Toronto community in the face of the ongoing COVID-19 pandemic. By working together, we have made it through another extremely challenging year. Once again, I extend my deepest gratitude to all of the essential workers and healthcare professionals for their continued hard work and perseverance.

It has been a big year for our Downtown AutoGroup team, too, as we have completed our move into the Autoplex, a dream many years in the making. To our entire team in sales, service, and administration, a big thank you from the bottom of my heart for your teamwork and professionalism throughout the transition.

From myself and our team, I would like once again to thank you, our guests, for your continued loyalty. All of our efforts, and everything we do, are with you in mind. Together, we will continue to keep Toronto moving into 2022 and beyond.

Warmest regards,

Shahin Alizadeh
President and CEO
Downtown AutoGroup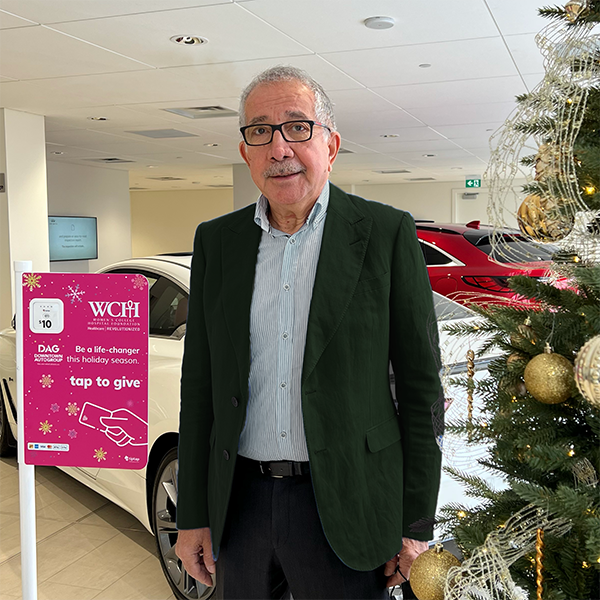 The holidays are upon us, so it's time to deck the halls and share good cheer! Nothing puts us in the holiday spirit like some good holiday tunes. Our DAG staff have picked their favourite yuletide jams for you to enjoy.
Click here
to see and listen to all ten festive selections from around the group!