HOW LEXUS TAKUMI MASTERS HONE THEIR CRAFT
Takumi is an ancient Japanese term that means "artisan". At Lexus, our Takumi are Master Craftsmen who ensure that every Lexus is finished to unprecedented standards. They are the heart, soul, and driving force behind our uncompromising quality, and peerless attention to detail. They are legendary in the automotive industry for their almost superhuman sense of touch, sight, and hearing. It takes 25 years of experience to become a Lexus Takumi Master. They are the reason we confidently say, nothing is crafted like a Lexus.

It takes 10,000 hours to become an expert, 60,000 to become a Takumi -- the title bestowed on Lexus Master Craftsmen. This documentary tells the story of their incredible ability to create and connect in a way that machines simply cannot. So that in a world increasingly driven by robotics and artificial intelligence, craftsmanship, the very heart of luxury, remains the driving force at Lexus.

This documentary film dives into the history of Takumi, and the culture and passion of Japanese craftsmanship. We hope you enjoy it!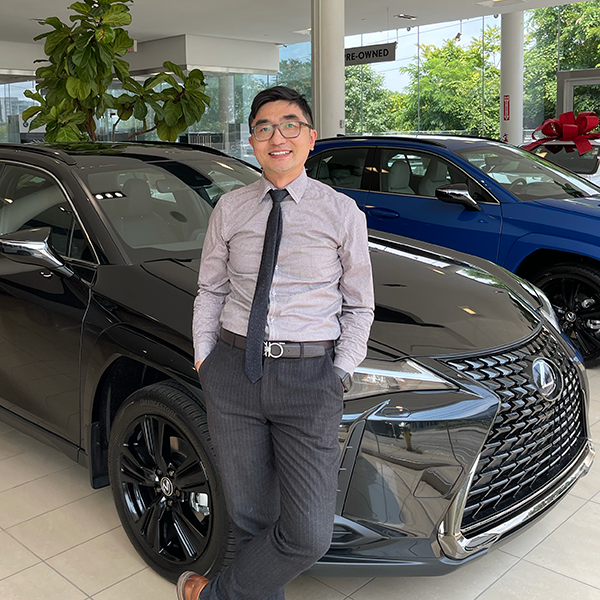 1. William is originally from Hohhot, Inner Mongolia, China.

2. William studied Economics and Psychology at Université Pantheon-Sorbonne in Paris, earning a Master's Degree.

3. William speaks Mandarin, English, and French.

4. William has traveled to over 20 countries, and his favourite cities are Florence, Italy and Paris, France.

5. In his free time, William enjoys reading, hiking, skating, cycling, and Kung Fu.