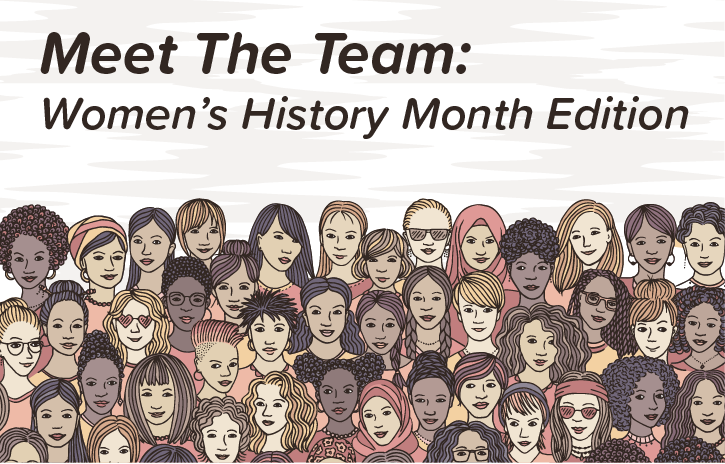 In honour of Women's History Month, we'd like to take this opportunity to recognize the talent, tenacity, and hard work of the women in our organization.

Our diverse female colleagues contribute immeasurably to the continued success of Downtown AutoGroup at every level of the group, from sales, to service, to business and finance. Their perspective and capability are indispensable, and their example to the young girls of the next generation is an inspiration.

Get to know some of the women driving the success of Downtown AutoGroup.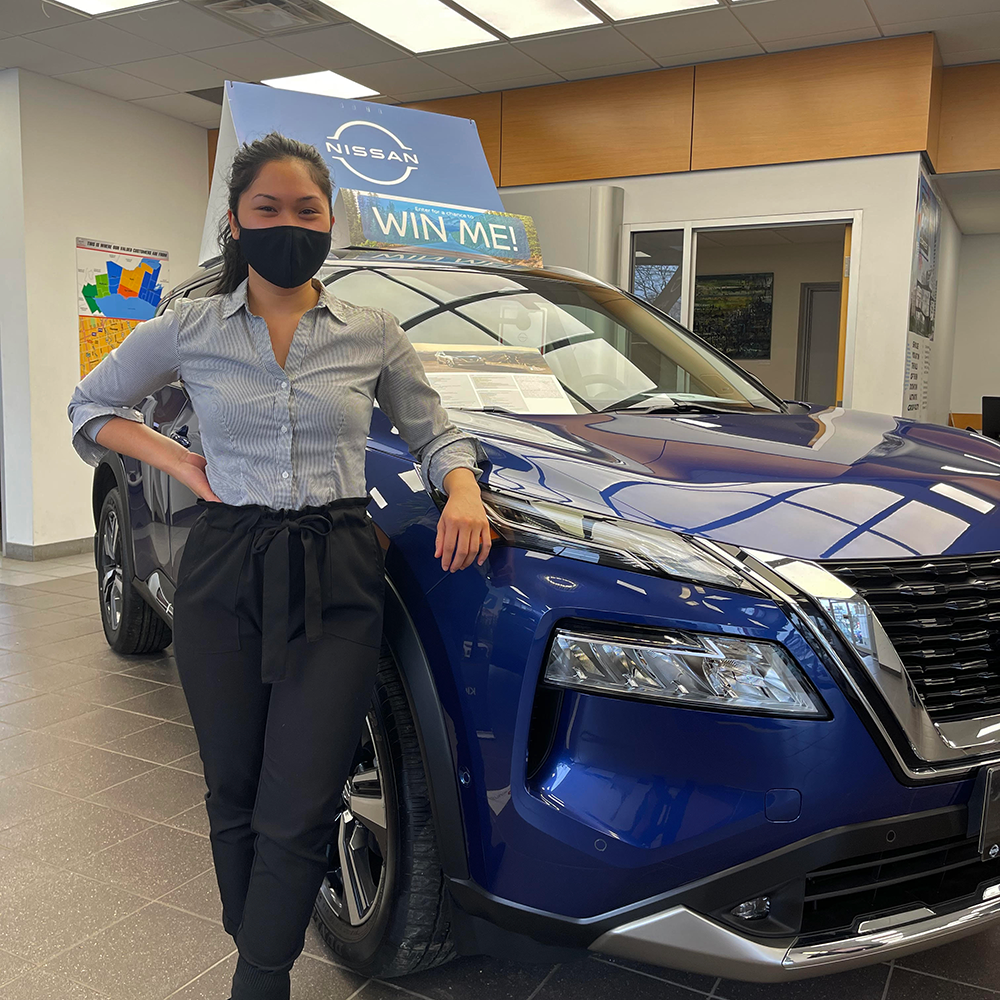 Avenue Nissan

Meet Charmain Guia, Appointment Coordinator at Avenue Nissan.

Charmain's automotive career began 3 years ago at a local Honda dealership, and she joined us at Avenue Nissan about a year ago. Her journey in the automotive industry started by chance (she studied Health and Fitness), but she quickly came to see the opportunities for growth and advancement in the field.

Though she had some initial reservations about the male-dominated reputation of the automotive industry, Charmain's confidence and professionalism earned her the respect of colleagues and customers alike.

For women considering a career in automotive, Charmain admits, "it can be very intimidating with all the guys," but she also finds it easier as a woman to build trust with both her colleagues and her customers. "You have so much more opportunity to grow because you have that trust factor. Don't be afraid to put yourself out there."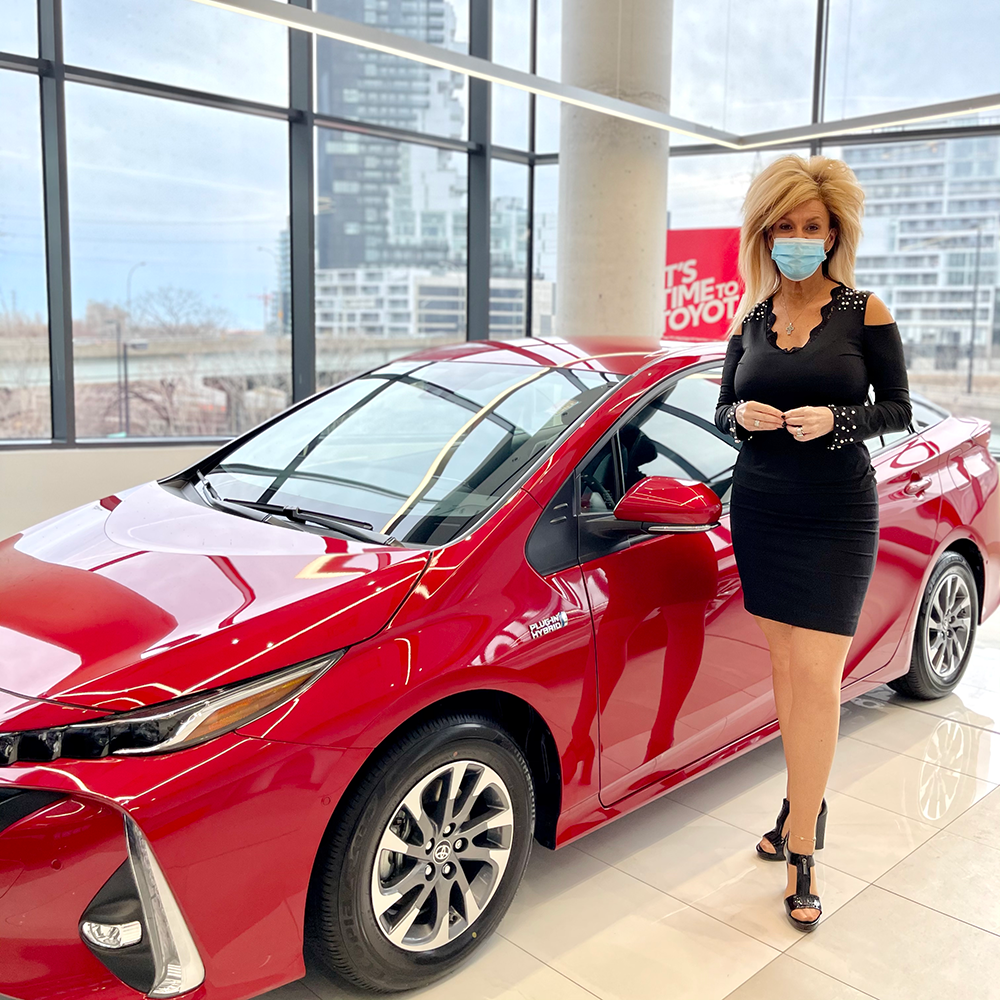 Downtown Toyota

Meet Tonya Thompson, F&I Manager at Downtown Toyota.

Tonya is one of the Finance and Insurance (F&I) Managers here at Downtown Toyota, and has been with Downtown AutoGroup since 2018.

Originally from New Brunswick, Tonya studied business at University of New Brunswick, and went on to earn an MBA through a fellowship program at University of Western Ontario's prestigious Ivey School of Business. Her 15-year career in automotive finance includes positions at GMAC, the financing arm of General Motors, and ALG. To say that Tonya knows the automotive business is an understatement; her responsibilities have included designing monthly lease and finance programs for General Motors Canada, and advising manufacturers on how to option their most popular models for the highest residual values in the Canadian market.

Tonya's jump into the automotive industry happened quite by chance. Shortly after moving from New Brunswick to Halifax, her house was destroyed in a fire. It was during this time that she became close with her new neighbours, one of whom happened to be an executive at GMAC. He thought her education and drive would be a good fit there, and encouraged her to apply. The rest, as they say, is herstory.

In her free time, Tonya loves staying in shape (she's a BeachBody coach) and playing with her very energetic Golden Doodle, Bugatti. Her advice to women thinking about a career in automotive? "Do it. Try a lot of things...you've gotta find what makes you tick."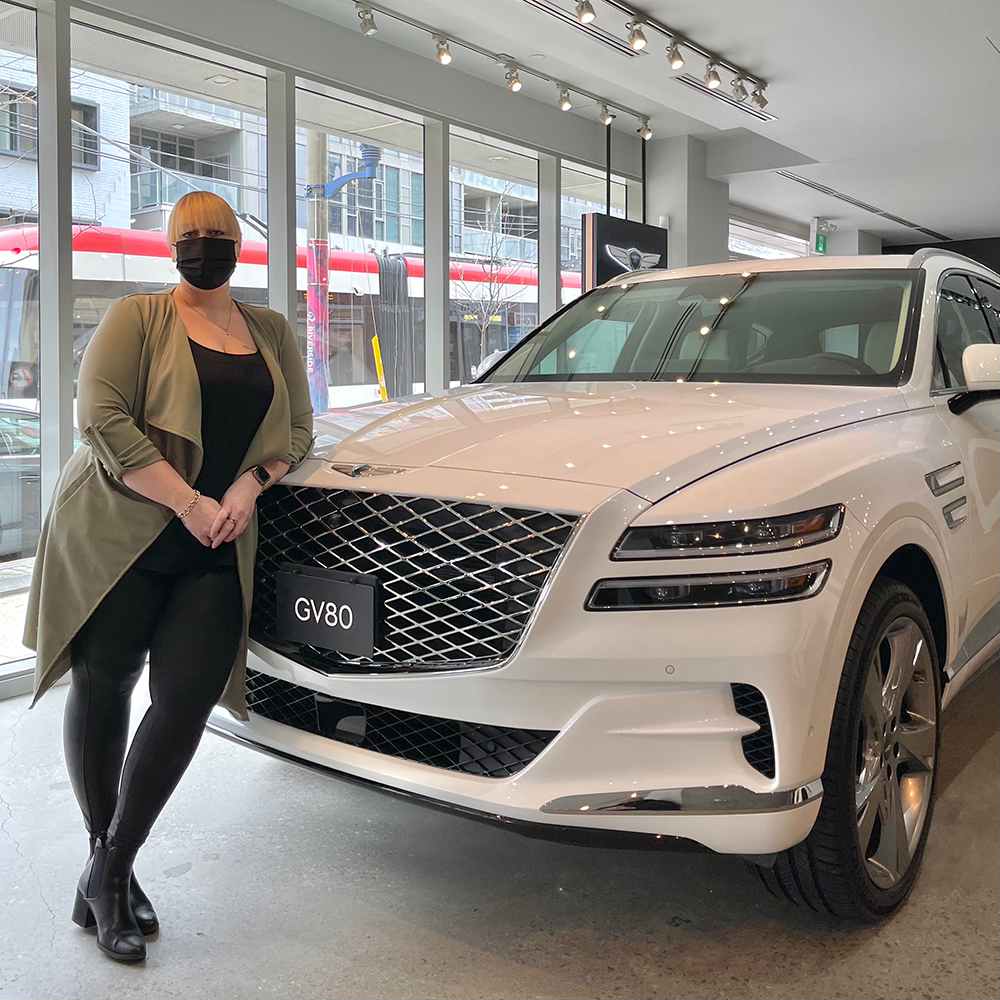 Genesis Downtown

Meet Alexandra Lewis, Genesis Administrator at Genesis Downtown.

Alexandra's role at Genesis Downtown is critical to the overall Genesis Experience. She works with the sales team to support new-car purchase, and continues to engage with our guests throughout the ownership of their Genesis Vehicle, coordinating service, repairs, and other concierge services.

With nearly 10 years in the automotive industry working with well-respected brands such as Toyota, Alexandra has a wealth of experience to draw on when working with her guests. Before her first automotive job, Alexandra studied Community and Justice, taking courses in interpersonal skills and conflict management, which are especially valuable in a client-facing role. She's also an expert in multitasking and managing multiple commitments and priorities; skills she's honed as a working mom.

Alexandra credits her confidence and love of learning for her success in the automotive industry so far. Her advice to other women seeking to work in automotive is to be confident, don't underestimate yourself, and learn from every experience.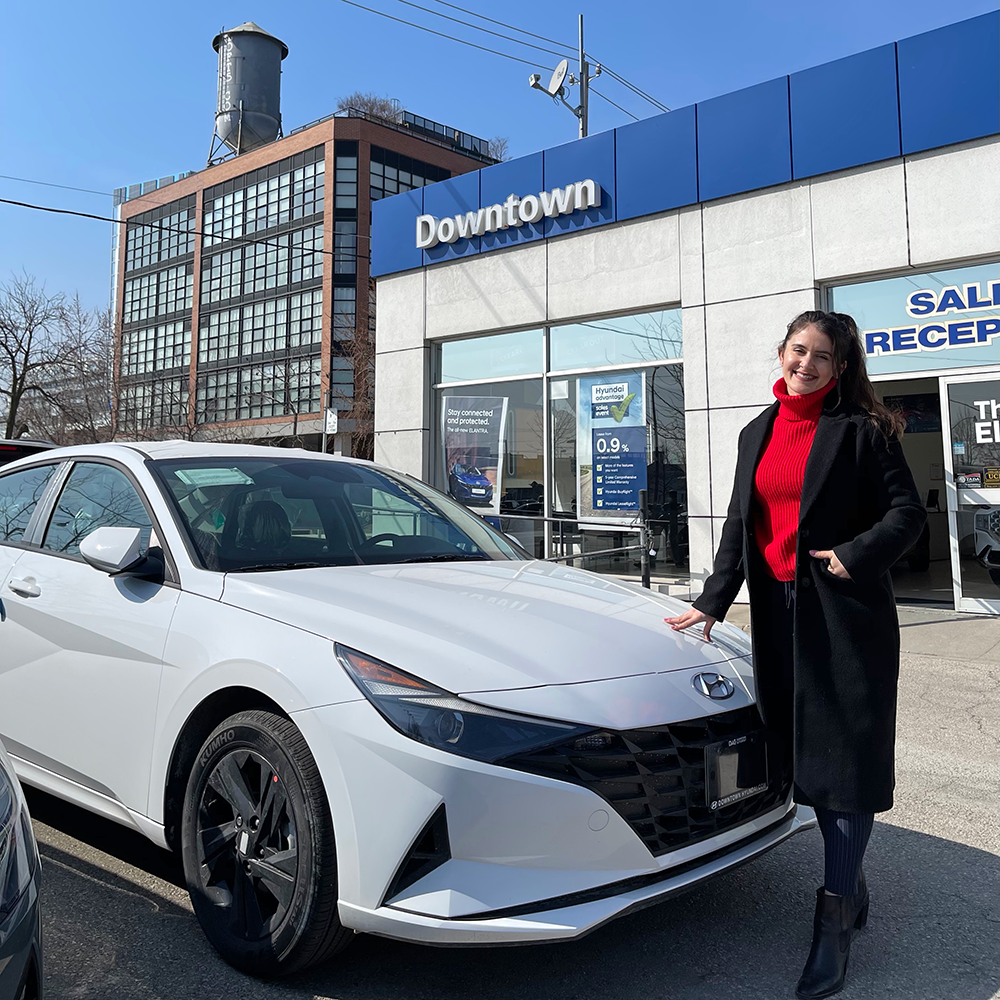 Downtown Hyundai

Meet Njomza Zhitija, Administrator and Receptionist at Downtown Hyundai.

Njomza wears many hats around the dealership, where she serves as both the dealership's administrator and receptionist. She's been in the automotive industry since 2015, and worked for an Acura dealership prior to joining us at Downtown Hyundai in 2017.

Originally from Albania, Njomza's educational background is in interior design, but her love of cars drew her to the automotive industry. She says that many of her interior design skills translate to her current job, as both involve careful attention to detail, and the management of many documents, orders, and transactions.

Njomza's advice to women interested in automotive careers is to be ready to prove that "you know your stuff." She acknowledges that while some people have a preconceived notion that women don't know about cars, being confident and knowledgeable is usually enough to "get them to change their mind."
Downtown Ford

Meet Hazel Hunter, Reception at the Downtown Ford Service Centre on Richmond Street.

Hazel joined the Downtown Ford team about three years ago. She was no stranger to the Ford brand, having already worked at Donway Ford for four years. Before Hazel came to the automotive industry, she worked for the Toronto District School Board. Working with children taught her patience and sharpened her organizational skills, which have served her well in her current role.

As the first point of contact for customers visiting for service and pre-owned vehicle sales, Hazel always makes a good impression. Her naturally outgoing personality makes her a great fit for the position. "It's so important to be friendly to everyone you meet."

Hazel's advice to women interested in an automotive career is to "be yourself, be friendly, be polite...base your relationships on that whether with coworkers or with customers. Help where you can, and don't shy away from getting your hands dirty."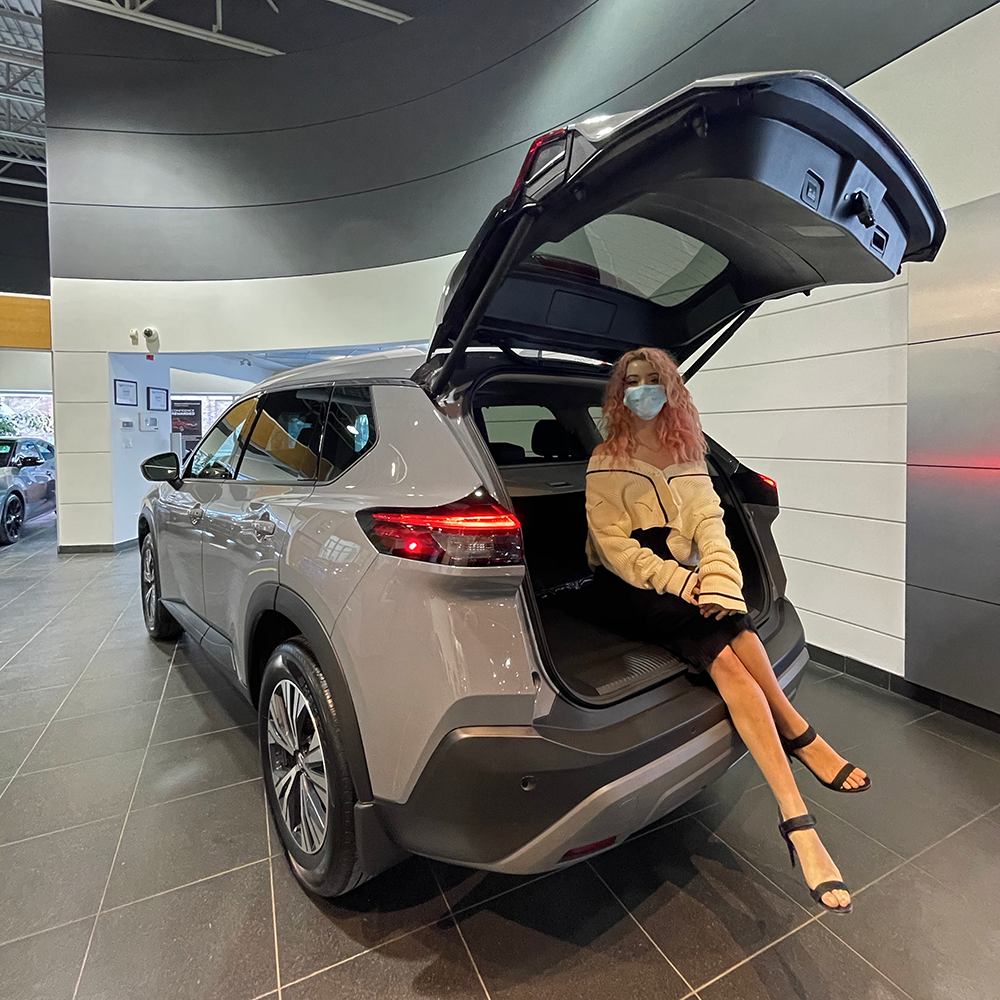 Nissan Downtown

Meet Lauren Tsuruda, Receptionist at Nissan Downtown and Infiniti Downtown.

Lauren joined the Downtown AutoGroup team in 2018. She comes from a creative background, and worked as a professional makeup artist before coming to the automotive industry. She was looking for a change of pace, and she loves the working environment here.

Lauren's welcoming presence and helpful nature make her a great concierge for our customers. Her experience as a makeup artist helped her develop her interpersonal and customer service skills, too: you've got to be a very good listener when your job is to make the customer look and feel their best. As with so many of our colleagues at Downtown AutoGroup, she's able to assist customers in multiple languages: Lauren is fluent in Japanese.

In her free time, Lauren loves painting and drawing, and has even dabbled in tattooing, though only on synthetic skin--she has no plans to tattoo people. Her advice to women interested in an automotive career: "If you're confident in what you do, other people will notice that and start to take you seriously. You just have to be the first person to take yourself seriously."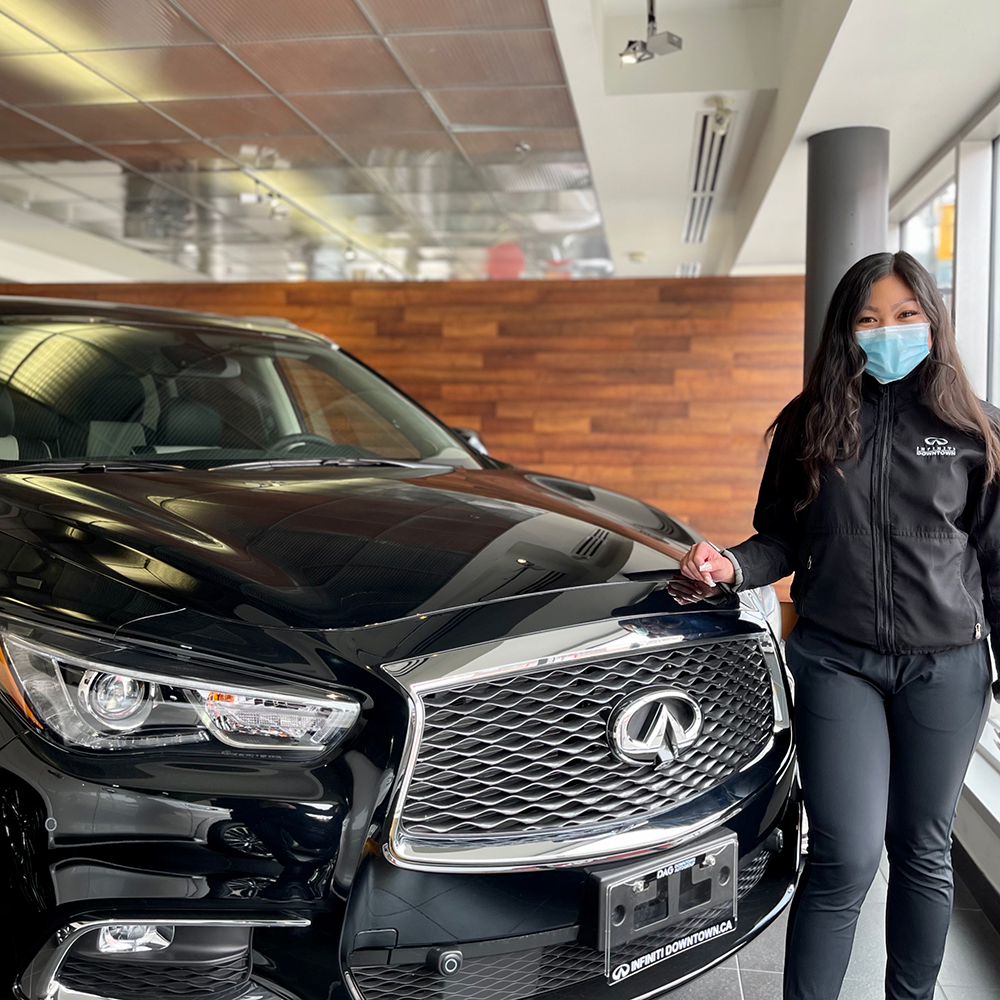 Infiniti Downtown

Meet Roselle Miranda, Service Coordinator at Infiniti Downtown.

Roselle joined us at Infiniti Downtown about a year and a half ago. Before joining Downtown Auto Group, Roselle worked for a Chrysler dealership, where she was a Junior Service Advisor for three years. Prior to joining the automotive industry, Roselle studied Early Childhood Education at York University, and worked as a teaching assistant at a daycare center

Roselle's experience working with young children helped her develop patience, time management skills, and the ability to maintain her composure in stressful situations. Those skills translate well to the fast-paced environment of the service department.

Her experience in education also informs her advice to women interested in an automotive career: "Take everything in, learn from everyone, make friends with a lot of people, and just do your best. At the end of the day, it's about building relationships with your coworkers and customers."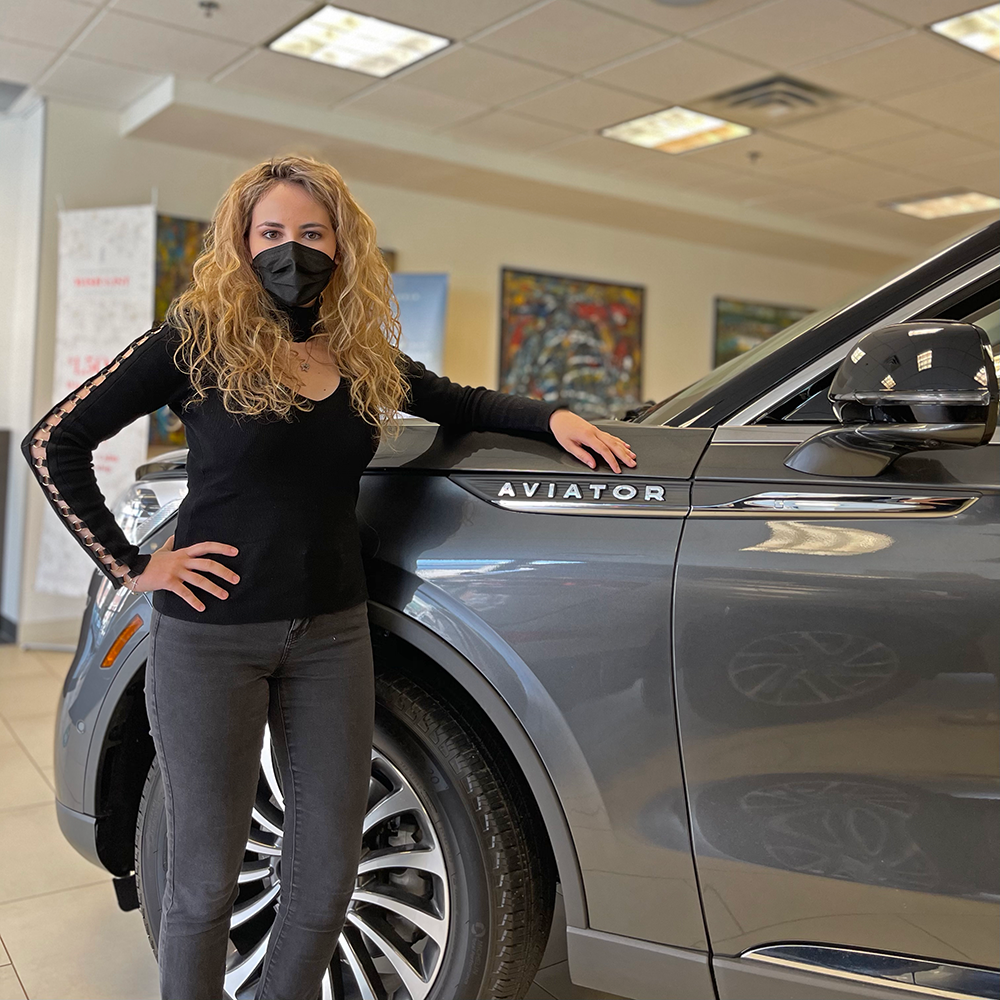 Downtown Lincoln

Meet Victoria Mazzara, Concierge at Downtown Lincoln.

Victoria is the newest member of the team at Downtown Lincoln, joining us in November 2020. She recently graduated from Ryerson University with a degree in Graphic Communications Management. During her time at Ryerson, Victoria held internships as a Student Engagement Coordinator for the AdClub of Toronto, and a Project Coordinator at SGS.

Victoria's naturally sociable personality, well-honed communication skills and experience in project coordination have translated well into her role at Downtown Lincoln. She chose the automotive industry because it combined her love of cars with her desire to meet and interact with lots of new people. She felt fortunate to have a job with safe, in-person interaction during the pandemic lockdown.

For women who are considering a career in automotive, Victoria "I know that it's a male-dominated industry but if cars are your passion, whether you're male or female, just do it. Anything a male can do, a female can do...and sometimes better!"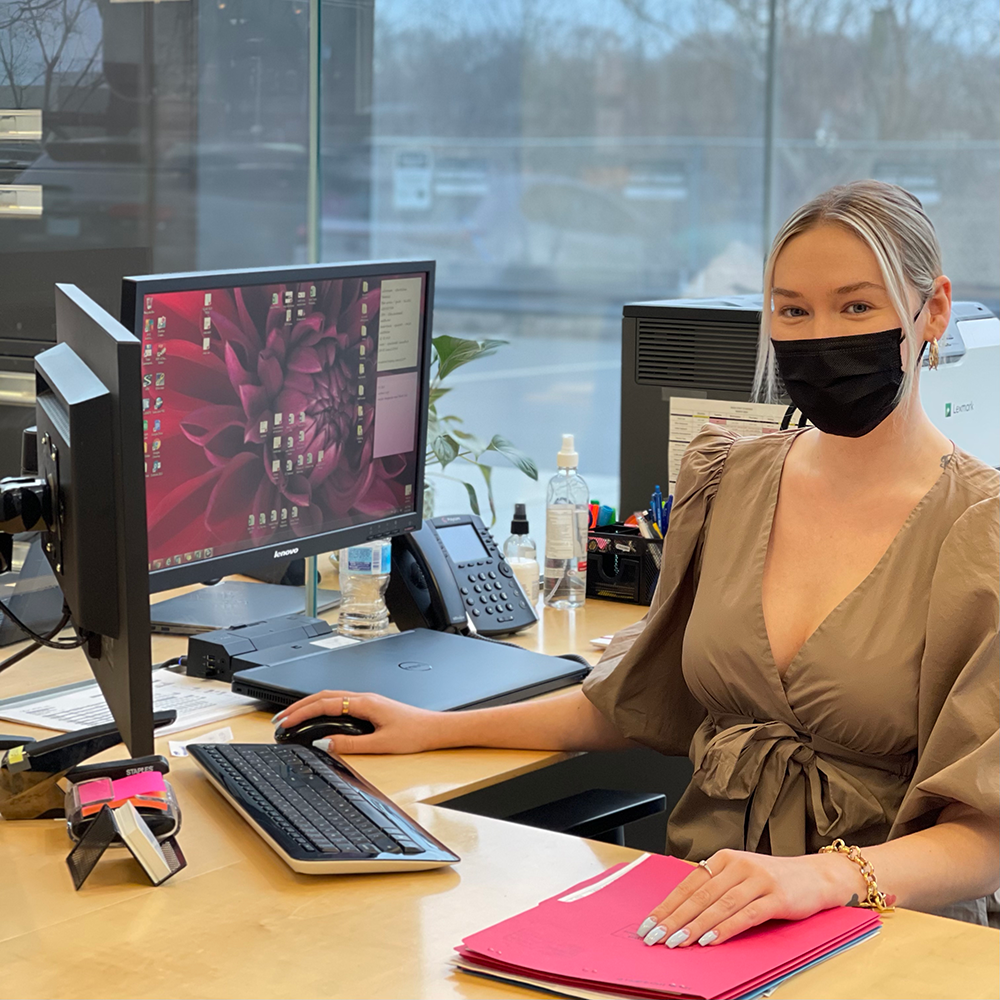 Lexus Downtown

Meet Ellen Jankowski, Assistant New Car Sales Manager & Financial Services Coordinator at Lexus Downtown.

Ellen has been a member of the Lexus Downtown for the better part of the last five years, and has worked in a number of different roles. She started as a receptionist, and worked her way up through the ranks, holding positions as Sales Administrator, CRM Champion, Assistant F&I Manager, F&I Manager, and her current hybrid role.

Before Ellen joined the automotive industry, she worked in the hotel industry as a member of the Management team at the Royal York Hotel. She'd heard that the automotive industry had strong potential, and leveraged her experience in luxury hospitality to move into luxury automotive. Her background makes her especially qualified to execute on the Lexus brand's high-end, customer-focused mission.

For women interested in a career in automotive, Ellen's advice is characteristically direct. "You've gotta be tough. You have to be an independent and strong woman to work [in automotive], because it is such a male-dominated industry. If you don't have a strong personality, your voice can get lost."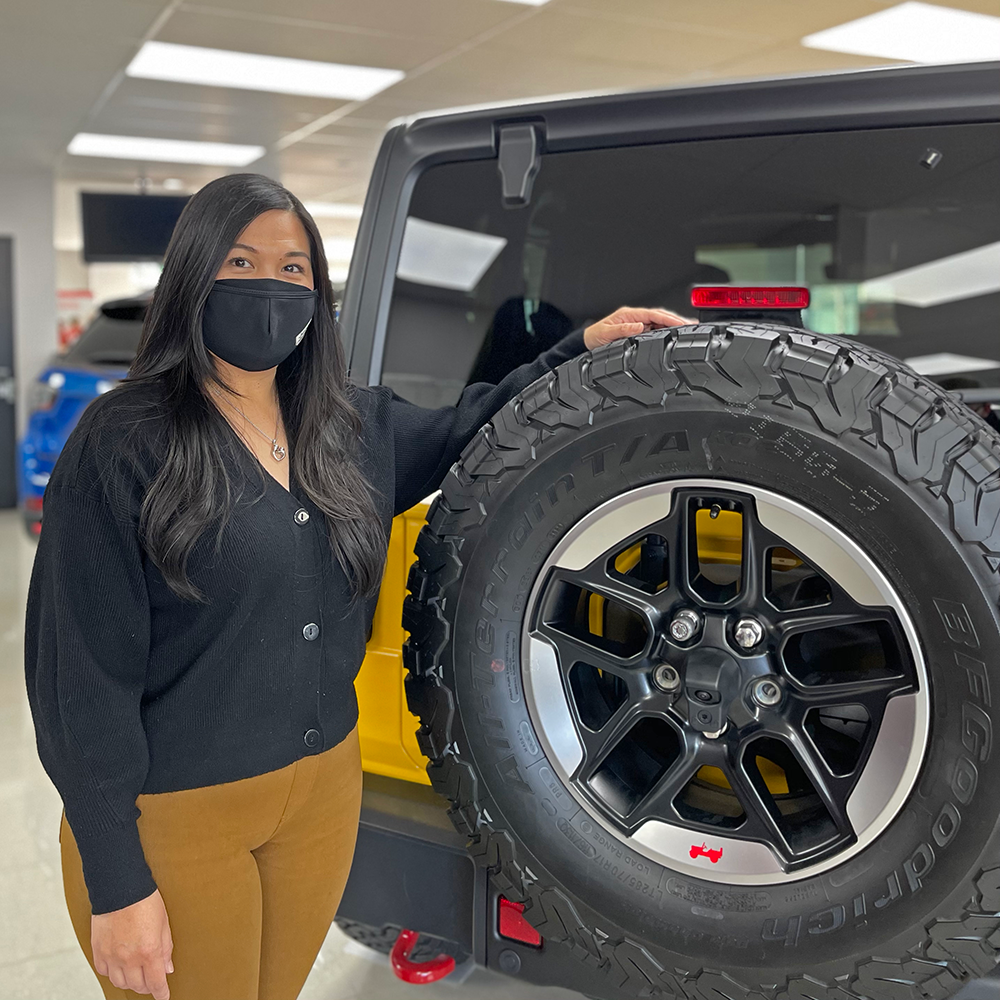 Downtown Chrysler
Meet Karla Caracaz, Fleet Manager & Accountant at Downtown Chrysler.
Karla has been part of the team at our dealership since 2004, when we operated as Toronto Chrysler. She started with us in a part time position, and after graduating from the School of Accounting and Finance at George Brown College, she joined us full-time.
In her seventeen years at the dealership, Karla has held positions in every area of the business, including Payroll, Service, Sales Administration, and F&I. In her current role, Karla handles our Accounting as well as Fleet Sales Administration. She has appreciated the opportunity to try jobs that are outside her comfort zone, and feels she's found the right niche for herself in the back office. In addition to the hats she wears at Downtown Chrysler, Karla is devoted to raising her three-year-old daughter.
For women considering a career in automotive, Karla says: "Don't be afraid to work in the automotive environment with mainly males, be open to learning new things, and don't take things personally."